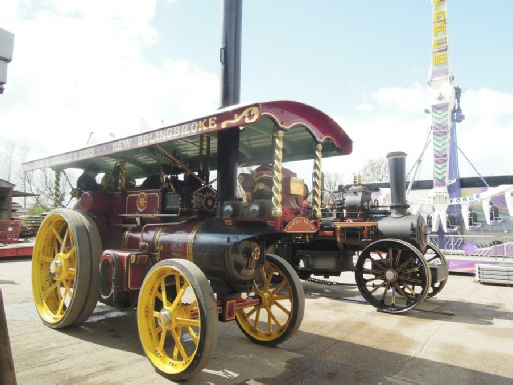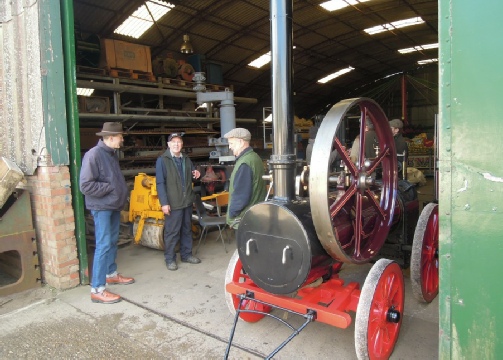 SPC ANNUAL GENERAL MEETING
13 APRIL
The 2019 Annual General Meeting of the Steam Plough Club took place on Saturday 13 April at the Town Hall, New Bolingbroke, near Boston, Lincolnshire. 
This followed an interesting morning visit to the premises of J H Rundle and Sons hosted by Alan Rundle. Here, as a tribute to the late Charles Roads BB1 "Dreadnought" was in steam together with engines owned by the Rundles.
About 30 members attended the AGM to accept reports from the president, John Billard, chairman, Mark Jones and secretary Dick Eastwood on past and future events for the club, The treasurer, Richard Playdon confirmed that the accounts remained healthy.  The membership secretary, James Hodgson, said that while a few members had yet to renew their subscriptions for the year the position was greatly improved from last year aided by the new PayPal system.  It was announced that a further Hands On event was planned for September at a site in Sussex and just a few places remained available.
Mark Jones said that it gave him great pleasure to award the Steam Plough Cup to Mike Beeby for his many years unstinting service to the club.  To mark his retirement from the committee Mike was awarded a well deserved Vice Presidency of the club, received by acclamation. 
The present officers and committee were re elected to their positions.  On her retirement from the committee Mark Jones paid tribute to Julie Chick for her work for the club particularly hosting the important club presence at the Great Dorset Steam Fair for many years.
After the conclusion of this meeting a further Annual Meeting of the trustees of the Steam Plough Property Trust was held, led by John Rhead.  The formalities over those present enjoyed a splendid tea prepared by Bernard and Madeleine Weatherley for which great thanks were duly given.