Another very successful SPC Hands On event took place on 7-8 September near Itchingfield, West Sussex. Fourteen participants attended in fine weather assisted by tutors and helpers from the club.  A  wide range of engines and implements were in use:
Fowler single cylinder 8 hp engines 2861 and 3195
Fowler/Burrell 16 hp single crank compound
Fowler BB 14 hp compound 14233
Fowler AA6 16 hp compound 13877
Fowler AA/ZA 18 hp compound 15365

Together with
Fowler 6 furrow anti balance plough
Fowler 4 furrow balance plough
Fowler 9/11 heavy cultivator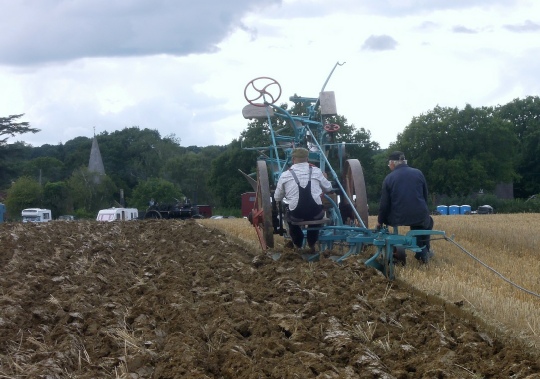 John at the plough with instructor Peter
The first day started with a safety briefing and a general explanation of the event followed by a maintenance and lubrication talk on the six furrow plough.  The engines were soon well polished, tubes swept, and in steam then work started.
Saturday evening was marked by the usual celebratory dinner in a nearby local pub and Sunday morning saw participants lighting and preparing engines for the second day.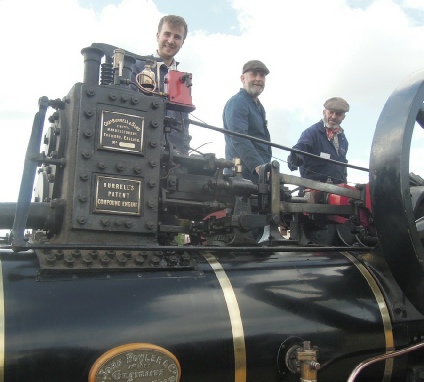 George, left and Charles, right with instructor Paul on the Fowler Burrell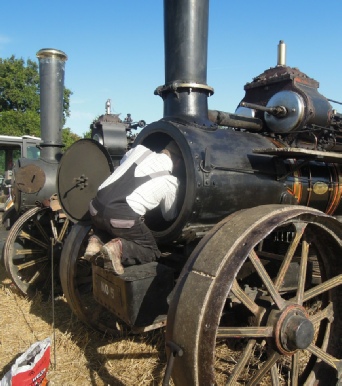 John takes a close look
After it was all over a participant commented,
"You and your colleagues who organised and ran the Hands On weekend deserve a massive thank you for all your hard work. Everyone was friendly and helpful and although the atmosphere was quite laid back we were treated to two days of non-stop activity and the chance to get real experience of steam ploughing and cultivation".
I would like to add my thanks to David Exwood who so enthusiastically loaned the land, Bob Jameson who assisted so much, the engine and implement owners who provided the tackle, those who transported them, and the tutors and helpers without which we could have not succeeded.
John Billard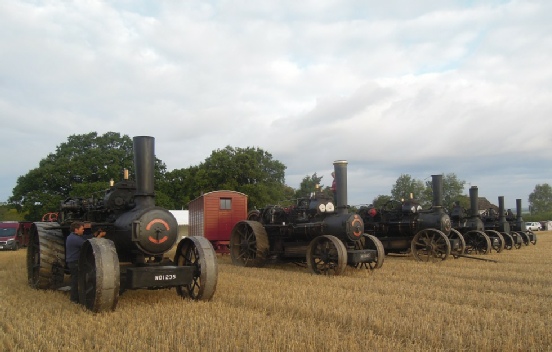 Saturday morning line-up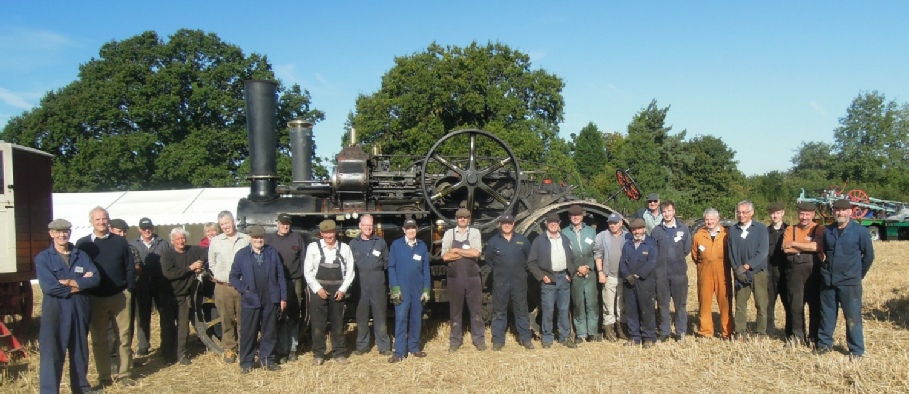 Sunday assembly with helpers, tutors, and participants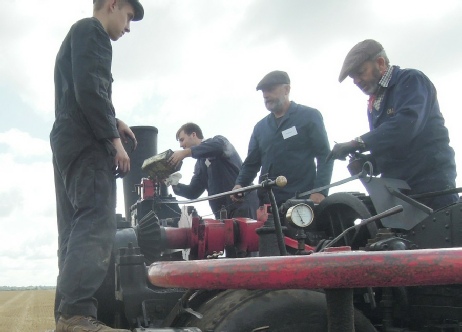 L-R Ruben, George, Charles with instructor Paul 2nd right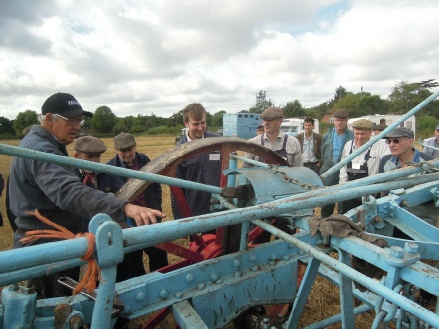 Joe explains the plough
Lunch break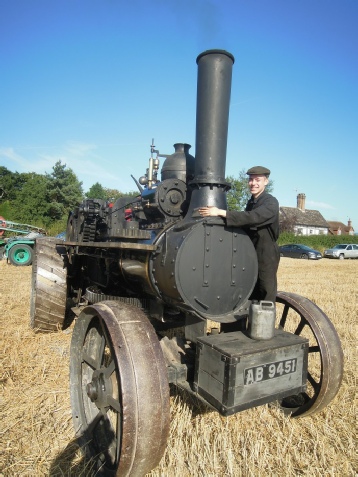 Ruben polishing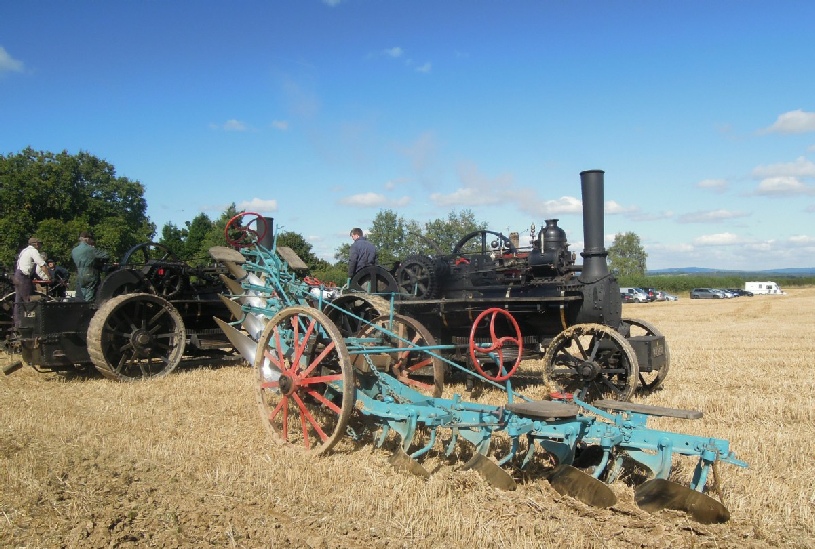 Pulling out the rope to start the day