The Biennial Lunch was held on the 1st December at the The Kings Arms, Polebrook, near Oundle, with thirty eight people attending, some covering considerable distances.  The proceedings successfully took place in a jovial and up-beat atmosphere. 
The Club invited Chief Executive Sue Frith and Chairman John Hill from the Society of Ploughmen to attend, and Sue kindly agreed to present the cups and medals to the winners of the awards. Mike Beeby brought one of his model ploughing engines which with the trophies made a splendid central display in keeping with the event. 
Graham Sayers provided a preview of the film of Challenge and captured  the prize giving. Dick Eastwood was Master of Ceremonies.
Two new members were recruited. Club merchandise was available to purchase at Christmas sale prices. Chairman Mark Jones gave his address and asked the question "How many Biennial Lunches had the club arranged?" Thanks went to those who helped organise the day, brought along things of interest, and were just there. Appreciation was given to the staff at the Kings Arms who helped to make it such a splendid occasion.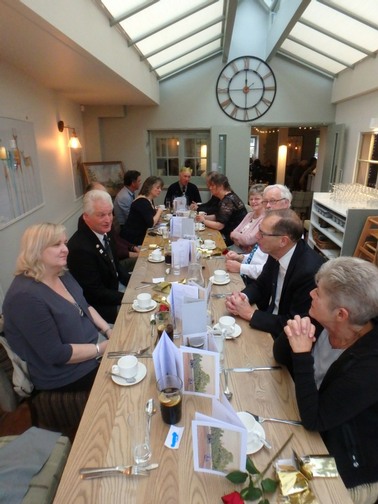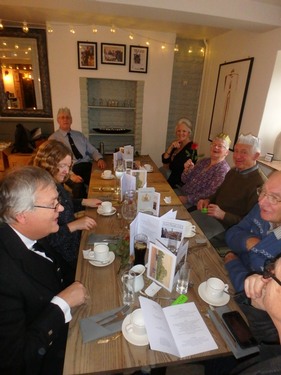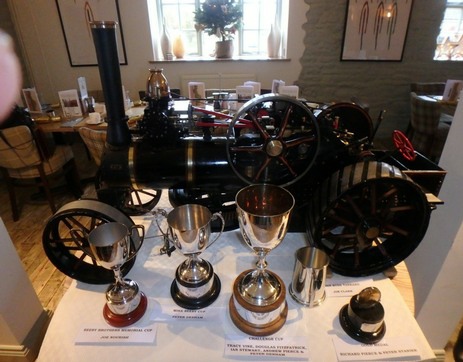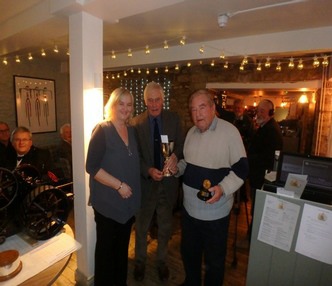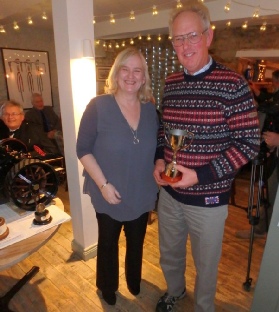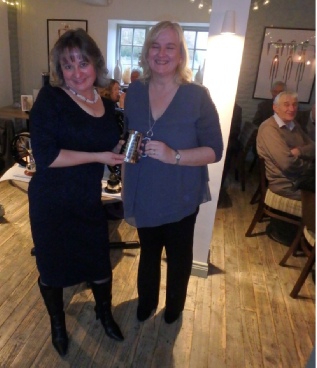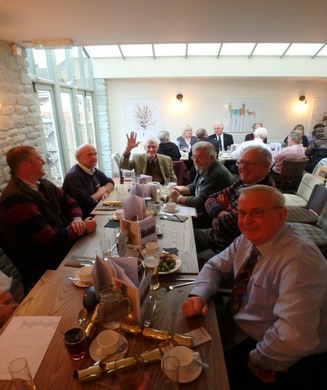 All photos courtesy of Dick Eastwood