What we do
The Steam Plough Club has many members world wide interested in steam ploughing with its engines and implements, personalities and rich history.  
Founded in 1966 by the late Harold Bonnett the club is about keeping the tackle operating; not just the machinery but passing on the old skills too.
Members of our Club would be pleased to have your help and assistance so that together we can give the steam plough engine its proper place in the history of British agricultural engineering.
The club has a reputation for well organised events in an informal setting.
Members have every opportunity to participate whether they have engine ownership or not.  This is your chance to leave your arm chair, put on your boots and live real steam on the land.
2016 saw the 50th Anniversary of the clubs founding by Harold Bonnett. Acclaimed events were held at the World Ploughing Championship near York, at the Great Dorset Steam Fair.  It culminated in a celebration lunch at the Great Northern Hotel in Peterborough, scene of the club's origin in 1966.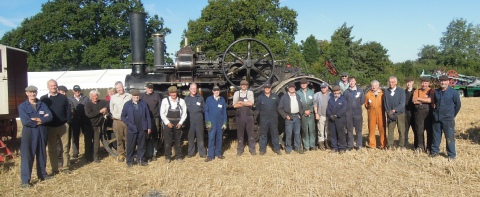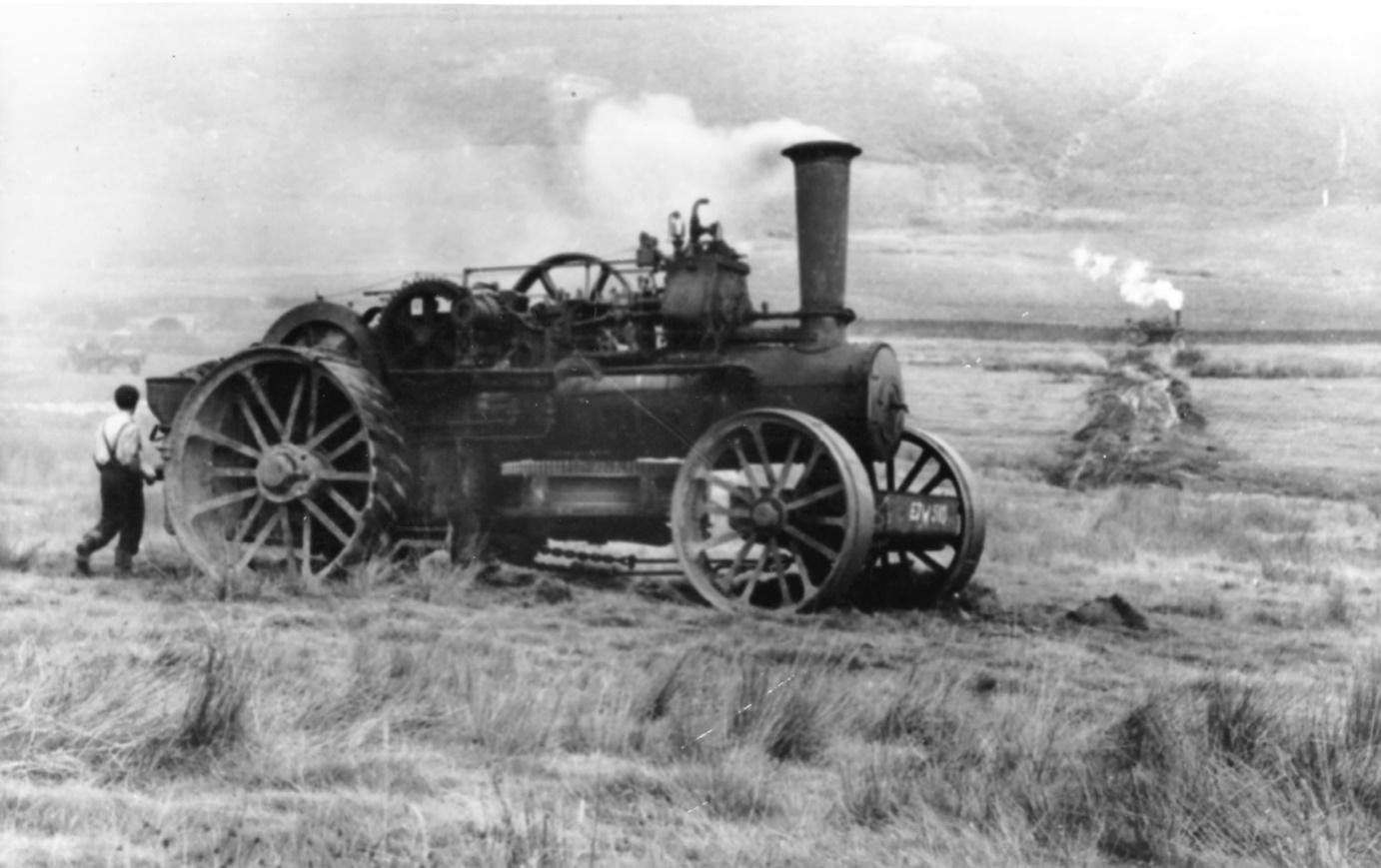 Fowler 16hp BB1 15529 of 1926.Dredging reservoir in 1955 when owned by J.B. Carr Ltd., Tettenhall, Staffs. George Groom by rear wheel
JOIN THE STEAM PLOUGH CLUB
The Steam Plough Club provides its members with:-

A quarterly journal – the Steam Plough Times

Technical advice

Working instructions for steam ploughing machinery

Safety guidelines for crews and event organisers

Engine & implement records

Engine classes identification

In-house publications & DVDs

The opportunity to meet like minded enthusiasts


Visits & meetings