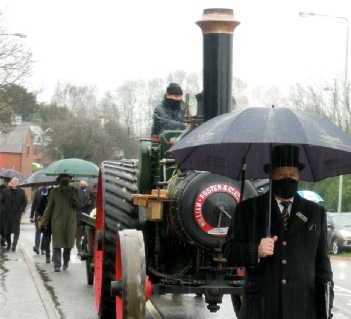 Mikes funeral took place on 14th January at Rempstone parish church, conducted by the Rev Tim Parker.  Mike was steam-hauled there. The weather was not kind and it snowed during the interment.
It was a very traditional church occasion for which I am sure Mike would have been pleased, Covid restrictions notwithstanding.  I spoke on behalf of the club, the NTET and the steam movement generally. 
The caption with the SPC flowers read "With fond memories of a skilled and gentle man".  They can be seen centrally on the trailer.
John Billard